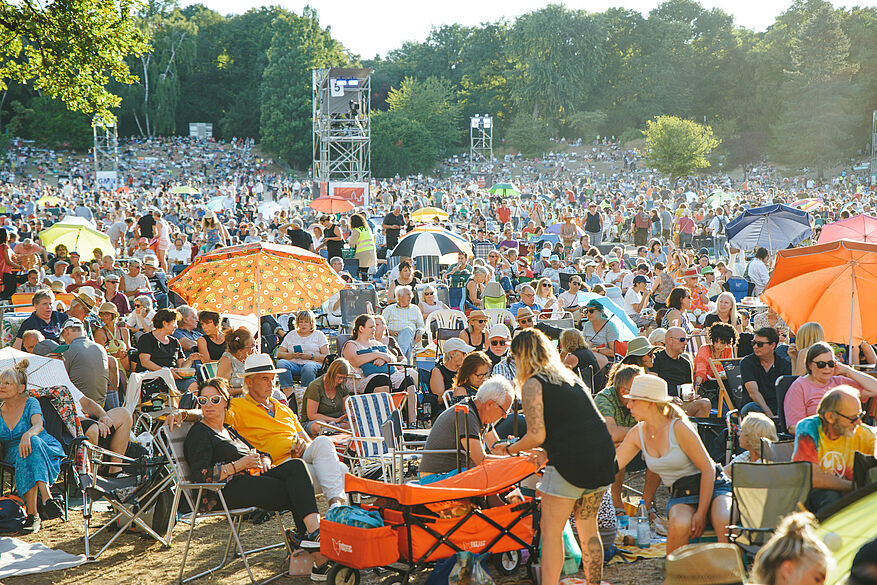 How To get There
Stars im Luitpoldhain will be held in Luitpoldhain, 90478 Nuremberg, near Meistersingerhalle.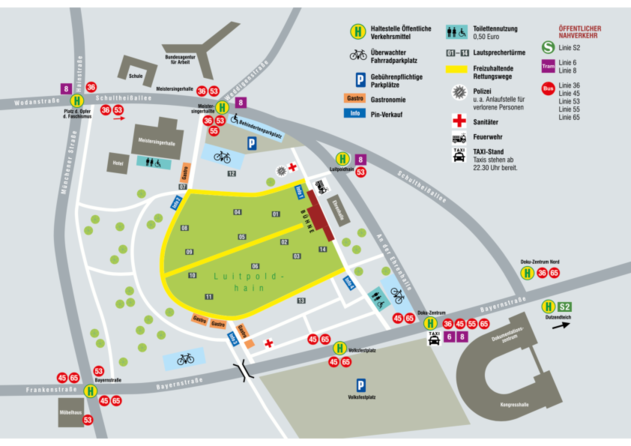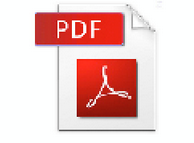 Download
As with all major events, a very high volume of traffic is expected for visitors arriving and departing. If at all possible, please do not use your car for getting to the event, but rather travel by public transport or bicycle. In any case, the organisers recommend to plan sufficient time for getting to the event and back home. Then you can relax and enjoy the concerts.
For more information please see "Important Information" – Traffic Plan.
If you arrive by car, please follow the instructions of the dynamic traffic guidance system. It will guide you to the parking areas. Please do not use your GPS system, since it does not take into account any (short-term) road closures and traffic jams or full car parks.
Parking facilities for bicycles (free of charge) are provided on the street "An der Ehrenhalle" and at the "Palazzo-Parkplatz" in Bayernstraße below the Kurt-Klutentreter-Steg.
Car parking facilities (charge payable) are available on "Große Straße" and, in limited number, at Meistersingerhalle. on 4 August, parking facilities will be available on Volksfestplatz, because the "Volksfest" (funfair) is being set up.
Parking facilities for people with disabilities will be provided on the car park of Meistersingerhalle.

The VAG will increase the frequency of i's buses, trams and suburban railways so that all music enthusiasts can get to the event area and back home safely and comfortably.
S-Bahn (Suburban Railway)
Line 2
Tram
Line 6
Line 8
Bus
Line 36
Line 45
Line 53
Line 55
Line 65